I am a huge fan of Asian mythology, and this game looks to be awesome! Check it out!
Game Description:
Long ago in the realm of Shinkoku, eight deities known as "The Eight Guardian Generals" battled to protect civilization from a destructive force known only as Gohma. During the victory clebration, the Empreror of Shinoku is assassinated in a sinsister plot and the blame is placed on Asura. In the middle of the commtion, Asura's wife is also murdered and his daughter kidnapped. With everyone turning against him, Asura is stripped of all his powers and banisehd to Earth. Awoken by a voice after 12,000 years, Asura vows revenge on all those who have betrayed him.
Asura's Wrath finds Asura facing off agaisnt numerous distinct enemies, including planetary sized bosses. Through amix of range attacks and visceral close quarter action players will fill Asura's "Burst Gauge", unleashing the full force of his rage and delivering devastating attacks on those whoe betrayed him. Asura's story of revenge will be told through episodic gameplay, taking the player on a joureny of highs adn ows and adopting a structure that is similar to a TV drama series.
GamesCon Trailer: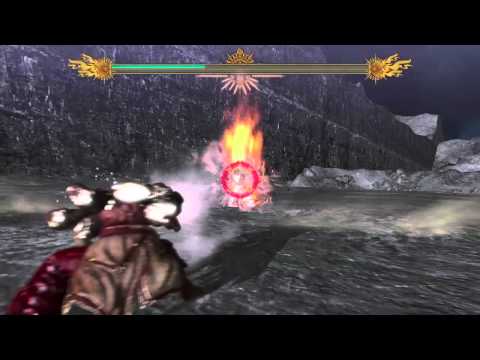 Game Features:
Innovative setting and story - Fusing Asian mythology with sci-fi, Asura's Wrath's universe is truly unique
Relentless action - Asura's Wrath keeps placing gamers in tight situations and says 'now get out of that'
Rage never dies – Build up Asura's Burst Gauge to unleash devastating attacks on those who betrayed him 12,000 years ago
What the…? – A range of unique enemies and planetary sized bosses will continually challenge player's expectations
New type of action game - Asura's Wrath seamlessly blends action with narrative, adopting an episodic nature more akin to a TV drama series
Collaboration with CyberConnect2 - Continues Capcom's strategy of partnering with the best developers to produce titles to compliment its own internal projects