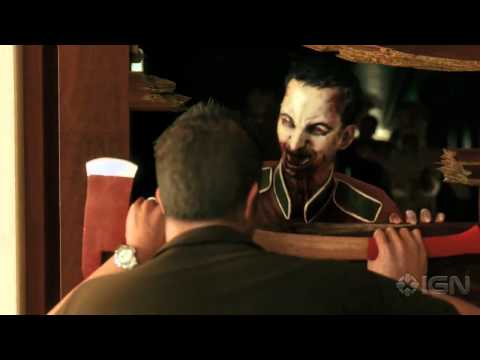 Deep Silver and Axis Animations, the production company behind the trailer for "Dead Island", recently won two prestigious marketing awards for their work on both the trailer and marketing campaign for the award-winning zombie action game.
First prize:
Gold award in the category for "Outstanding Promotional Trailer" at the Game Marketing Summit & Awards by PromaxBDA, the International Association of Entertainment Marketing Professionals.  Deep Silver also outshined other promotional videos for well-known brands.
Second prize:
First place in the "PR & Marketing" category for "Best Use of Social Media" At the MCV AWARDS 2012.
Deep Silver has published more than 200 games since 2003, including the action role-playing game Sacred 2: Fallen Angel, successful adventures such as the Secret Files series and Lost Horizon, the role-playing game Risen and well-known licenses like the Chernobyl shooter S.T.A.L.K.E.R.: Clear Sky and Prison Break: The Conspiracy, the action adventure based on the popular TV series. Deep Silver has announced more upcoming highlights such as Risen 2, the sequel to the hit RPG, and Sacred 3. For more information please visit www.deepsilver.com
"Dead Island" has gathered a considerable following across all media all over the world since its announcement with a spectacular announcement trailer in February 2011, a trailer that surprised the masses everywhere and became an internet phenomenon. I myself was slack-jawed after watching the trailer, and have been aching to play the game ever since.  Despite a surprising number of people reporting that the game doesn't live up to the expectation set by the trailer, "Dead Island" still received pretty decent ratings by sites like GameInformer, IGN, and GameSpot.