As with SakuraCon, we decided to actually attend and enjoy the panels, rather than just stalk awesome cosplayers around. Like the overall experience, panels at Kumoricon were smaller in scale, but sweet nonetheless. We picked out a few panels here that we thought were especially interesting/awesome/unique.
Boilerplate
Now this was actually a panel we decided to go because there was nothing else we really wanted to see at the time. But it turned out to be pretty awesome! The panel was run by a husband-and-wife comic book team Paul Guinan and Anina Bennett, and was about how one of their most innovative and creative masterpieces came to life; Boilerplate: History's Mechanical Marvel. Simply put, Boilerplate is a robot built in the 19th Century, who's life intertwines with key players in world history, such as Teddy Roosevelt and Pancho Villa. Without getting into too much detail, the most intriguing thing about Paul and Anina's work is how they've incorporated this fictional robot into key events in history a la Forrest Gump. Even more interesting and unique is Paul's skill with photoshop. Some of the "photos" of boilerplate with the above mentioned historical figures are so well done that it seriously looks like Boilerplate was there! It's hard to explain in words, but just take a look at the trailer below to better understand what I'm talking about: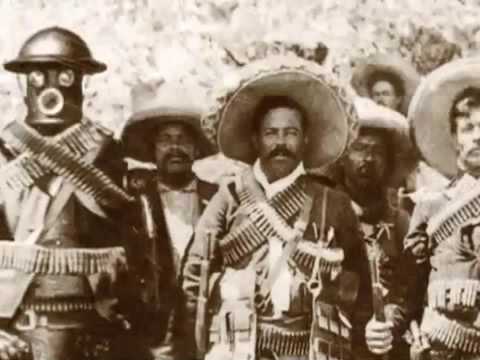 Boilerplate may not be for everybody, but I found it fascinating. Checkout his official website for more info: http://www.bigredhair.com/boilerplate/intro.html
Gaming Tournaments
So a few days before heading down to Kumoricon, ClassicMoments all of a sudden tells me that I should enter a gaming contest there. At first I refused, saying I wouldn't even make it past the first round. But after he "encouraged" me several more times, I began to think, "Oh well, no harm in trying. It's just for fun." So, for the first time ever, I entered a gaming tournament for Super Street Fighter IV, at Kumoricon. There was a bit of a delay (an hour and a half), but those hardcore gamers/anime fans waited, as did I. The tournament began and I watched as the elimination process began. And it was finally my turn: With sweat collecting in my palms, I grabbed the PS3 controller and picked my character of choice: Bison. And guess what? I actually did pretty well! Not only did I do pretty well on that round, I did pretty well in the whole tournament; I came in second! I was so surprised! Now granted, this was not a gaming Con, and there were only 12 players all together, it was still both an exhilarating and humbling experience for me, and has re-ignited in me a passion for fighting games. Thanks Kumoricon!
Censorship in Manga and The Future of Manga
These were actually two separate panels given by the same person: Jason Thompson, who is the author of Eisner-nominated encyclopedia Manga: The Complete Guide and graphic novel King of RPGs. Apparently the guy's pretty much read all the mangas there were to read when it first crossed the Pacific. The first one, called Censorship in Manga, was obviously about how mangas were censored for overseas release, and the reasons behind that, both cultural and legal. It was actually really surprising to know that the reason for a majority of the censorship done for the overseas market is more economical in nature than legal or cultural. Simply put, if they have to put an age limit on the mangas, they will sell less, and so in order to get more sales, they need to be censored to suit all audiences. Makes sense, but it's also a little sad. Method Man said it right: Cash Rules Everything Around Me, C.R.E.A.M.
Ouran HSHC Hosting
No popular anime convention would be complete without some kind of event related to Ouran High School Host Club. Kumoricon had a hosting session for Ouran HSHC fans, and just like any other anime cons, the anticipation was fierce; the line went around and around, even without a guarantee of being hosted by dreamy Ouran HSHC characters.
With such popular demand, we could only get a sneak peak of the event. All we can say is that it looked like everyone was having a wonderful time together.
Overall
All in all, the panels and events we attended were great! They were all very entertaining/interesting, but also felt comfortable enough to just drop in and drop out if we felt like it. It was just right.