Capcom does it again! Following in the footsteps of Street Fighter IV, Capcom will be releasing a beefed up version of Marvel vs Capcom 3 called Ultimate Marvel vs Capcom 3.
So what does this "ultimate" version bring us? Quite a lot actually.
The most exciting addition by far, is the whopping 12 new characters, bringing the roster up to 50. I know that one of the complaints of MvsC3 was the lack of characters, compared to its predecessor. So far, we have four characters confirmed. On the Capcom side: Strider and Firebrand (villain from Ghosts 'n Goblins). From the Marvel side: Ghost Rider and Hawkeye.
I can already here cheers and moans. But not to worry, that's only 4 characters. The remaining 8 will be announced in the coming months. In the meantime, enjoy the trailer below: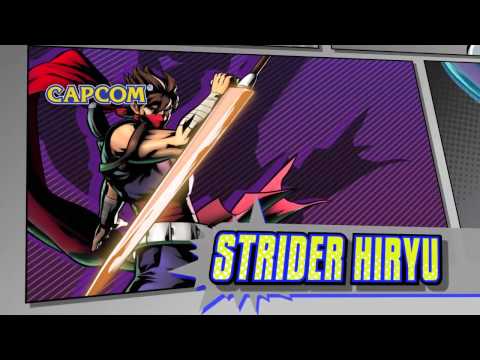 You can check out even more gameplay trailers here.
The only other extra feature announced is the addition of a Spectator Mode for players to view live matches online.
We'll definitely keep you guys posted!!